Isolatie Combinatie IC provides industrial insulation solutions by means of thermal, acoustic, cold and cryogenic insulation systems for your factory, machine, tool, process line or tank.
Thermal insulation
The need to install thermal insulation at industrial processes often results from an attempt to increase safety, quality and reliability of processes, while reducing energy consumption and CO2 emissions at the same time. Already for more than 40 years IC designs, manufactures and installs bespoke solutions for efficient insulation of heat generating and cold processes, including cryogenic systems. Where necessary the thermal insulation systems for process lines or tanks can also be provided with heat tracing.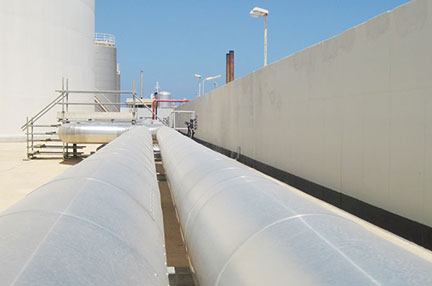 Savings as result of industrial insulation
Great savings can be realized with well-designed thermal insulation. Not only savings on production costs but, they can also indirectly reduce CO2, NOx and SO2 emissions. IC can perform calculations to substantiate these values. For example, insulation of a typical valve in a piping system with a temperature of 110 oC can already save approximately 1,500 M3 of natural gas. This equals the average annual use of a Dutch household. Besides the energy savings the CO2 emission is also reduced by 3.5 mT.
Acoustic insulation
High noise levels often occur around machines, processes that work with high pressures or fast flowing processes with turbulent media. Acoustic insulation for industrial applications generally has two purposes; To protect staff who operate in or near the installations and to reduce noise emissions to the environment, especially in densely populated areas. IC has years of experience in solving noise reduction issues and the application of acoustic industrial insulation.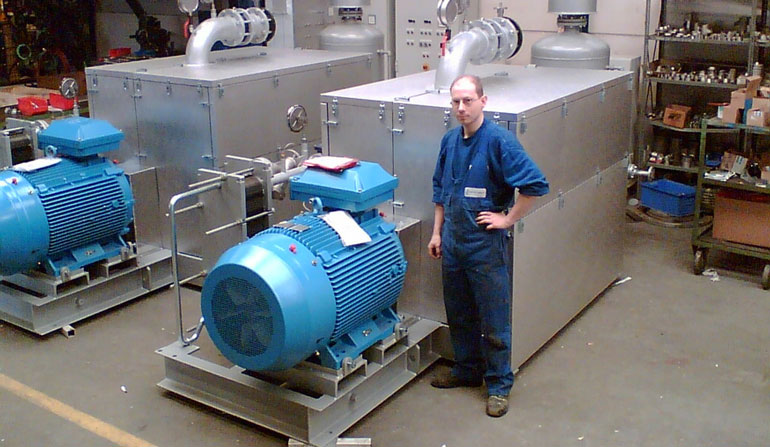 Safety and industrial insulation
Within the IC organization safety has the highest priority in all our activities. This focus arises not only from policy statements, manuals and systems such as our VCA** safety/health system, but is the result of ongoing safety awareness at all our employees and selected subcontractors.
Our approach
In the most ideal situation IC is already involved in a project during engineering phase when making the design of industrial insulation systems. In this way, our clients benefit the most of our knowledge and practical, hands on approach. Sometimes little changes in the design can lead to large reductions in costs and lead times. Often, we hear that our approach, as a real partner has brought the project to a higher level. A level with much advantages for the client both in terms of savings and long-term improvement in efficiency.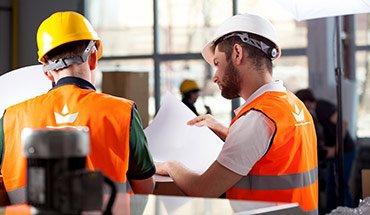 Interested?
Do you require insulation for a machine, factory, process line or tank? In brownfield situations, our recommendation is to start with a site survey. With the collected information and the insulation requirements we can make a plan of approach. Including all project aspects such as for example design, operational planning and priorities in installation. Please contact us for more information on our industrial insulation solutions.