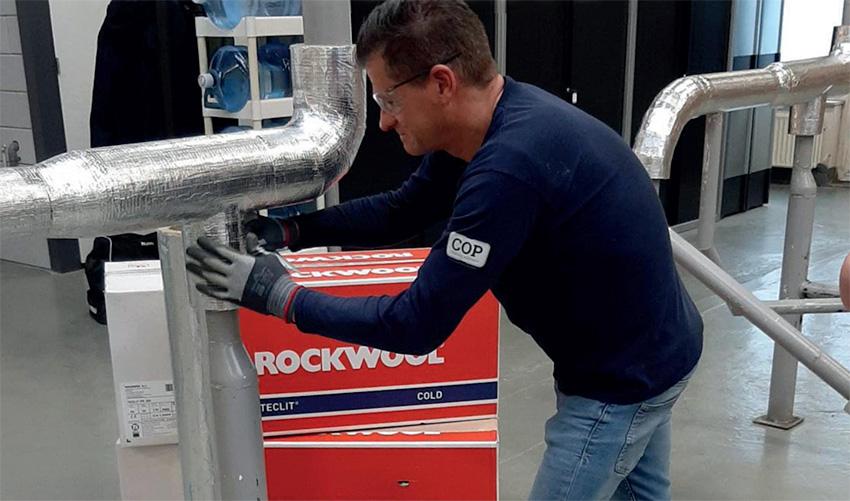 The ice-cold best - The ROCKWOOL TECLIT system is a newcomer in the traditional market of cold insulation. Fire safety, energy saving, and circularity are important and are only becoming more important in the future. That is why ROCKWOOL developed the TECLIT system for pipes with a temperature range of 0 to 250 °C, for both hot and cold installations.
Complete insulation system for technical installations
TECLIT is a complete system of pipe sections and slatted covers, including hangers, sealing tape and supplies. It was developed for the purpose of insulating technical installations. The insulation system reduces the energy losses, allowing installations to run more efficiently and thereby more economically.
Isolatie Combinatie is certified TECLIT specialist
Our staff was trained by ROCKWOOL, making them certified TECLIT specialists. Backed by the ROCKWOOL TECLIT certificate, we provide industrial insulation both on delivery from our workshop and in person on your premises.
Take a look at the recent publication in the Isolatie4All magazine's December 2022 issue.
More information?
More information about our insulation solution is available on the pages thermal insulation and cryogenic insulation. If you would like more information specific to your project, please contact us directly or request a quote via the website.