Recently, Isolatie Combinatie published a new Case study on noise control solutions in the industrial sector. Many industrial processes that work with high pressures produce a lot of noise. Legal requirements, both for personnel and the environment, require for installations to be equipped with high-quality sound insulation.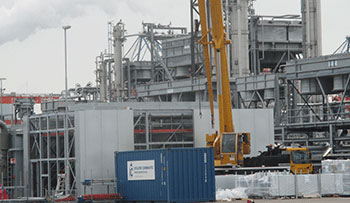 The new Case Study explains the challenges and stumbling blocks of sound control projects, and shows a number of unique sound insulation solutions by using images. Download the Case Study Specialist in sound and noise control.
Learn more about industrial noise control
In Acoustic insulation you can read more about the IC solutions for new acoustic insulation systems, such as: sound barriers, handy insulation cabinets with quick-release fasteners, box-in-box systems and complete soundproofing booths. Here you will also find information about the overhaul of existing sound insulation systems.
For support with acoustic engineering, noise measurements, quotations or questions, please contact the technicians of Isolatie Combinatie.