In line with the increased use of hydrogen in industrial and building environments, as well as consumer applications, insulation and fire protection are ever more important factors in the design and installation of hydrogen pipelines and storage tanks, not to mention filling stations. Hydrogen is a very flammable gas, and it is essential to ensure that all components of a hydrogen fuel system are correctly insulated and protected against fire risks. In addition, hydrogen is often stored at very low temperatures, which requires a certain level of thermal insulation to prevent energy loss and undesired ice formation on pipelines and tanks.
Thermal and cryogenic insulation for liquid hydrogen installations
One important element in the insulation of hydrogen systems is the use of suitable materials. It is not only the material selection for the thermal insulation material that is important, but also the installation method and finish are relevant for achieving high-quality and safe insulation. Every imperfection or damage to the damp-inhibiting layer can result in significant ice formation. Deficiencies may not only pose a threat to the process and affect the quality of products, they can also cause significant energy and evaporation losses or undesirable corrosion.
Isolatie Combinatie is experienced in the designing, manufacturing and installing of insulation systems for hydrogen and liquid hydrogen installations. The tailor-made systems offer a high-quality finish with panel material. We will gladly help you make the right choice for your purposes.
Fire protection for hydrogen filling stations and hydrogen storage
Hydrogen is a highly flammable gas, and it is essential to ensure that all components of a hydrogen system are properly protected against fire risks. This includes things like active security systems but also involves measures that offer passive protection in the event of a fire. Hydrogen fires often occur in the form of jet fires which can be very dangerous.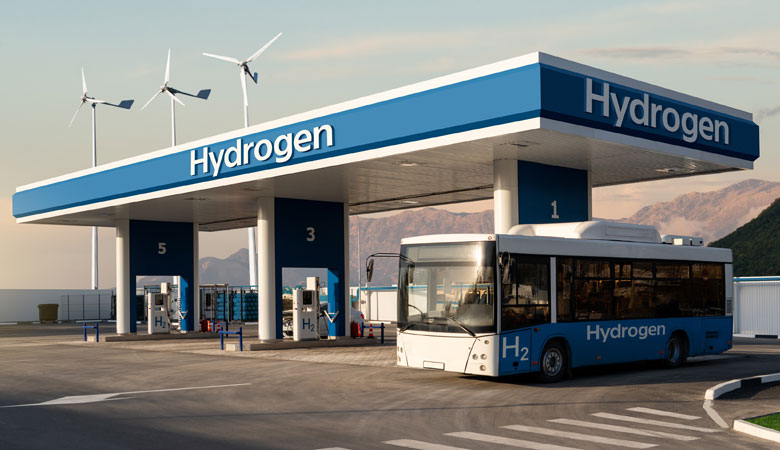 What is a jet fire?
A jet fire can occur in the event of a malfunction or damage to a high-pressure gas installation containing, for example, hydrogen, natural gas or CNG. The escaped and flammable gas ignites, causing a jet fire. The flame created by a jet fire is highly erosive with significant force in the direction of the jet stream. Fighting this type of fire can be very difficult, even for highly trained firefighters and staff.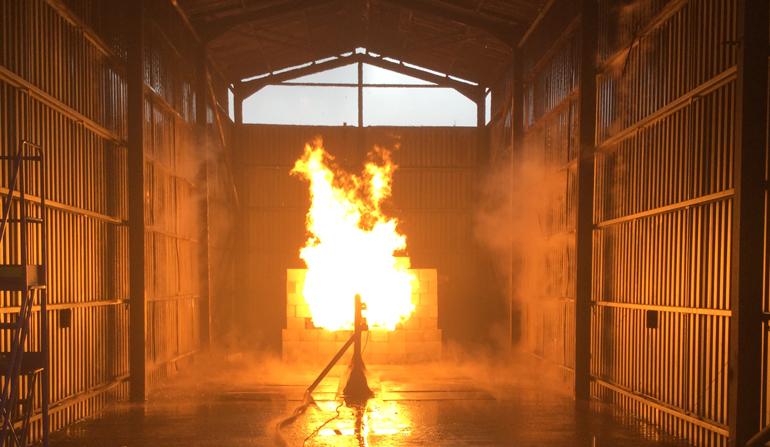 IGNIS-PFP panel - JF150 jet fire protection box or panel
An IGNIS-PFP panel or wall from Isolatie Combinatie offers the ultimate protection for installations and staff in the event of jet fires. The systems are completely custom made to align with the onshore or offshore application. The panels are tested and Lloyds certified under ISO standard 22889-1 and offer a fire-retardant protection of 2.5 hours under exposure to extreme jet fire pressure.
Installation of fire protection, insulation systems and inspections
In addition to the manufacturing and installation, Isolatie Combinatie also provides aftercare in the form of maintenance and periodic inspections. We can also offer assistance in the event of future removals and/or installation of cabinets, walls and/or panels. Tailored service agreements are available on request.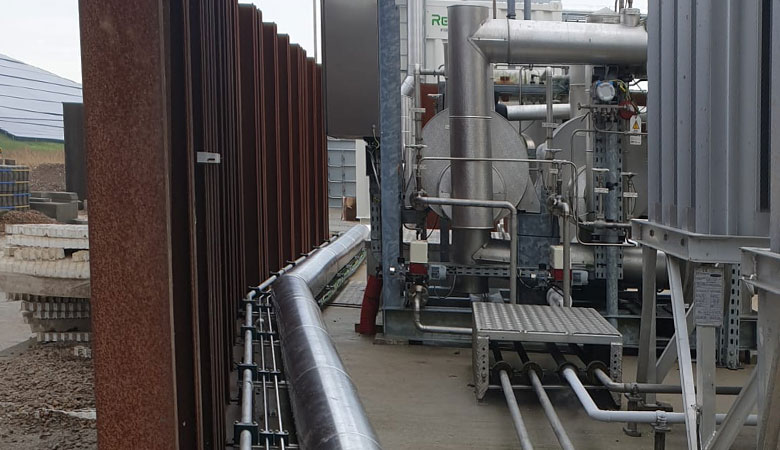 More information?
In summary, insulation and fire protection systems are crucial elements of hydrogen systems, storage tanks and filling stations. Through the use of the right materials and taking suitable insulation and passive fire-protection measures, the safe and efficient functioning of a hydrogen system can be guaranteed. Via the block on the right-hand side of this page, you can contact us or request a quote for an insulation or fire-protection solution for your hydrogen installation.