Isolatie Combinatie has created a tailor-made fire protection solution for three petrol stations around Paris. The cabinets protect 3 bottle racks with a total of 48 CNG (Compressed Natural Gas) cylinders against potential jet fires.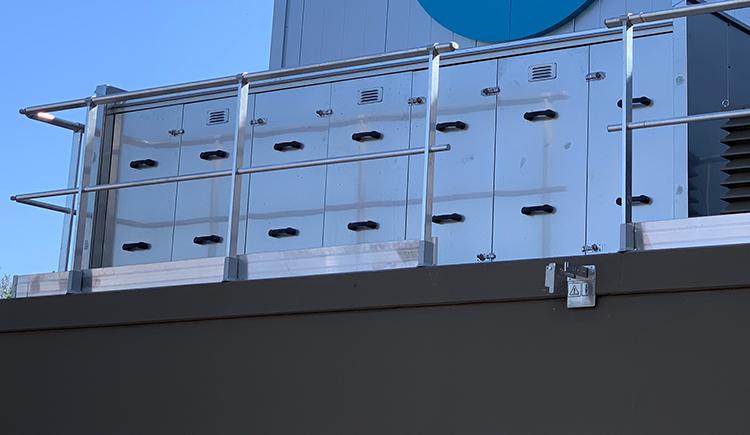 High quality fire protection, friendly service
The stainless steel cabinets, built using the IGNIS PFP-PANEL principle, provide jet-fire protection to the back and sides of the setup.
To the front, there is a service panel with integrated hatches. These facilitate the performance of inspections and maintenance to the installation. The panels to the protected sides offer 150 minutes of protection from fire and are Lloyd's certified (no SAS F160347) in accordance with the ISO 22899-1 2007 jet fire standard.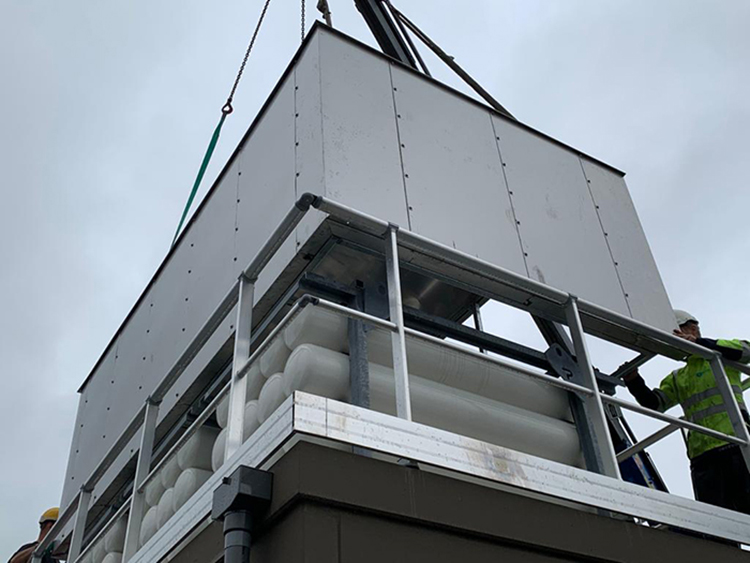 The power of jet fires
Jet fires are one of the most severe types of fires that might occur in the industry. Due to their heat, intensity, and power, these fires are extremely fierce and difficult to extinguish.
CNG is often stored at pressure levels of 200 to 250 bar. In the event of a damaged pipeline or seal, the gas will spray out at high pressure. This creates a risk of direct ignition of the outflowing gas due to static or kinetic energy. To get an idea of what a jet fire looks like, please follow this link to a video:
To keep the situation manageable, it is useful to cover up other sources of flammable materials. This is what the IGNIS PFP fire-protection panels can be used for.
Thermal insulation for LNG
If we compress and cool natural gas even further, we're talking about LNG rather than CNG. For LNG installations, Isolatie Combinatie develops and constructs cryogenic insulation systems as well, which protect gas, cooled to –162℃, and prevents thermal loss. You can find more information about this insulation under the header Cold & cryogenic insulation.
A solution for your project?
The fire protection and insulation systems manufactured by Isolatie Combinatie are completely tailor-made for your situation. More information about the systems is available on our products page, but you are of course always welcome to contact our advisors / engineers directly to discuss your situation.