Since the early 80's, IC has regularly provided insulation and tracing solutions at offshore locations for the major oil and gas companies. The work involves repairs of existing installations as well as modifications and new construction projects in the North Sea area. Often thermal insulation and heat tracing are used for frost protection or further optimization of processes. It is important that tracing and insulation are perfectly matched and optimally integrated.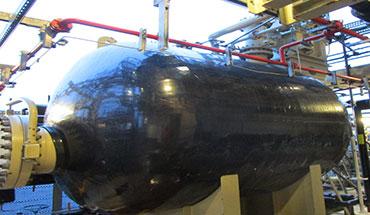 Case study sheet on offshore thermal insulation and heat tracing solutions
On the IC Insulation website at the product descriptions, you can download a case study sheet about this challenging application where environmental conditions like the saltwater environment are important parameters within the design of the jackets and casings.

More information on thermal insulation and heat tracing
Under menu item industries > Oil and Gas, you will find more information about solutions for offshore applications. In addition to thermal insulation and heat tracking solutions, you will also find a description of the fire protection systems, including the Ignis PFP Jet Fire Fire Protection System. If you have questions about your specific situation, you can of course contact the IC's engineers.