High noise levels in the industry often occur when processes are operated at high pressure and with fast moving or turbulent media. Acoustic insulation systems for industrial applications in general have two objectives; to protect staff working in the vicinity of the installations and to reduce noise emissions to the environment, especially in densely populated areas.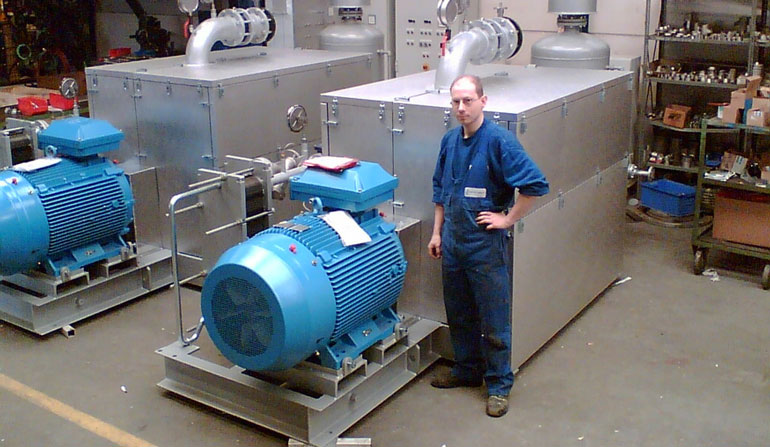 IC has years of experience in solving sound reduction issues and the application of acoustical industrial insulation. Acoustical insulation systems may consist of materials which are installed directly on piping or equipment, but can also be complete compressor enclosures. With enclosure solutions both greenfield and brownfield, from shoebox size to some 350 m3 content.
Repair and maintenance of acoustic enclosures
Repair and maintenance of parts or third party enclosures are performed in the IC workshop, where box in box systems can be created to reduce noise levels from for example 120 dB(A) to 95 dB(A).
Acoustic insulation design
The design of the systems is determined by demands of the client, external factors and noise levels that need to be achieved due to for example health regulations. Of course our staff helps with professional advice on noise reduction issues, engineering requirements and where necessary the implementation of additional steel constructions. Where required acoustic insulation can be combined with thermal insulation materials to not only reduce the sound emission but also prevent energy loss.
Where to start?
In general, our recommendation is to start with a site survey. With collected information and specified acoustic requirements a plan of action will be made including the design, operations planning, installation and a guarantee on achieved noise levels. Contact us for more information on sound proofing.


Case study data sheets:

#26 Specialist in sound and noise control