The provision of thermal insulation at industrial facilities is often initiated by a desire to increase safety and process reliability, and at the same time to reduce energy consumption and CO2 emissions. For over 40 years, IC constructs and installs customized solutions for the efficient isolation of heat generating applications but also cold processes.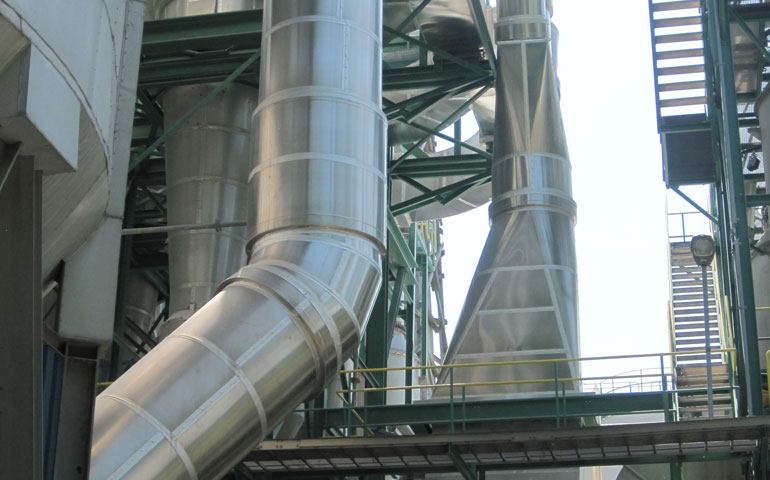 The application of thermal insulation
Thermal insulation is for example applied on hot surfaces like exhaust systems to protect personnel against burning. It can be applied as an anti-freezing system on e.g. potable water lines or fire water lines. Also processes can be further optimized by improving process heat conservation or by avoiding crystallisation or coagulation of media. The engineers of IC can install the thermal insulation in combination with electrical or steam heat tracing to even further improve process and minimize risks.
Composition of the insulation
The thickness of the applied insulation will be fully dependable on the installation or pipework and defined thermal requirements. Where needed IC can apply multi-layer constructions with different insulation materials and one more vapour barriers. Also metal casings are often an integral part of the insulation to provide even further protection or to enable an easy removal of the insulation for maintenance purposes.
Insulating jackets and mattresses
IC produces tailor made industrial insulating jackets and mattresses in house. Due to the great flexibility they can easily be fitted on e.g. turbines, engines, heat exchangers, valves, extruders and process tools and lines. The removable insulation mattresses by IC enable equipment to be well insulated in addition to providing easy access to components bellows. The mattresses and jackets can be coded by IC to avoid miss fittings after overhauls or maintenance work on installations.
Energy saving potential and calculations
With well-engineered thermal insulation big savings can be achieved. Not only savings in production costs but also in an indirect way reducing CO2, NOx and SO2 emissions and minimizing carbon footprint of end products. The savings can be proven in calculations where IC can help you with, for example calculations like; max surface temperature, heat loss and heat up/ cool down times. IC can also help clients visualise their return on investment and calculate the corresponding repayment period of a selected insulation system.
Where to start?
In general, our recommendation is to start with a site survey. With collected information and insulation requirements a plan of action will be made including the design, operations planning and installation. Contact us for more information on tank insulation solutions.
Case study data sheets:

#21 Insulation & tracing offshore

#22 Insulation of exhaust systems

#28 Personal protection panels